Member Spotlight
Meet Ajdoan Muliqi new member in SACC Texas and recently installed in Dallas. Ajdoan Muliqi from Mora, Sweden, recently moved to Dallas with his family to take on the role as Sales Manager for Swedish steelwork solution company MAFI. He is looking forward to connect with other Swedes in the DFW area.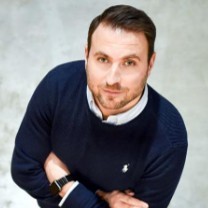 What do you work with?
I work as a Sales Manager for the Swedish company MAFI, and we design and develop "mounting solutions" mostly within Telecom. We have been on the market for about 30 years and last year delivered products to over 130 countries in the world. We have expanded our views and are now also active in solar panel mounts, the monitoring industry etc. We are a company that is headquartered in beautiful Mora in Dalarna, Sweden. We opened an office and warehouse in Lewisville about 1 year ago.
Who are your customers?
Our customers are everything from the major OEMs (Original Equipment Manufacturer) with whom we develop products. And done so since 1992. To – Telecom operators, distributors and installers. Big to small
How did you end up in Dallas?
MAFI contacted me about 2 years ago and told me about their plans to open an office in Dallas, they knew my wife was from Dallas. After a few days of deliberation and consultation with my wife, we decided to take up the challenge and move to Dallas. My wife has long wanted to move back to Dallas and when MAFI came into the picture, it became a much easier decision. Win win win for MAFI who has a morason in Dallas, my wife who gets to come home and I who get to develop new ones
Why did you join SACC Texas?
I heard about SACC via two other Swedish friends here in Dallas. They have participated in some events organized by SACC Texas. And that I want to keep in touch with Swedes over here and see if you can be helped in any way.
What do you do when you are not working?
I spend a lot of time with the family, training for the children. I play floorball and football when I have time. Likes to fix around the home.