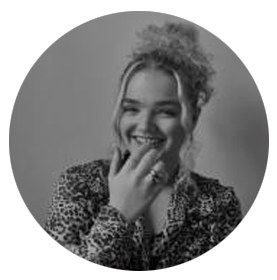 We are excited to introduce Estelle Klavberg, the newest addition to our SACC Texas team. Estelle, a talented Swedish Advertising and Marketing Communications student has joined us as a Marketing Intern for the fall of 2023.
Originally hailing from the picturesque Swedish west coast, Estelle brings a diverse educational background to her role. She holds a Diploma of Education in Advertising and Marketing Communications from Humber College in Toronto, a leading Canadian postsecondary institution. Estelle also boasts a Post-Secondary Diploma in Economics and Finance from Peder Skrivares skola. Her passion for marketing and communications has led her to gain invaluable experience during an internship at Eventyr Nine Yards, a well-established Public Relations Communications agency in Stockholm, Sweden.
Based in Dallas, Estelle will be an integral part of our team, contributing to digital and on-site events to effectively convey our messages. With her education and experience, Estelle is poised to significantly impact our marketing efforts.
What are you looking forward to the most with your internship?
I've always appreciated the Swedish-American Chamber of Commerce's commitment to promoting Swedish-American relations and fostering cultural exchange, as well as the rich cultural heritage shared between Sweden and the United States. So to be a part of that feels very exciting and rewarding. But as the member communications and events intern I look forward to contributing to creating memorable experiences for the members. Through these memorable experiences, I will also meet all these new people who each and everyone has a different job and a different path. And to meet these people, that is what I look forward to the most.
What would you like to work with in the future (what role are you seeking and in what field)?
I've always wanted to work in the sports and entertainment industry. The choice to study in Toronto was largely due to the presence of the major sports leagues. I´ve always wanted to work in that industry because I would love to be a part of the link between athletes/teams and society. Making people and communities feel like they are part of something bigger. When I studied advertising and marketing communications I got to explore all the different areas around the field and the thing that stuck with me the most was PR and communication. So a job within sports PR or sports communication would be really fun.
We are delighted to welcome Estelle to SACC Texas and look forward to working with her this fall. Stay tuned for exciting updates and initiatives from our talented Marketing Intern.
Join us in extending a warm welcome to Estelle Klavberg!