So Mark, tell us some about yourself. Who is Mark and what's your background?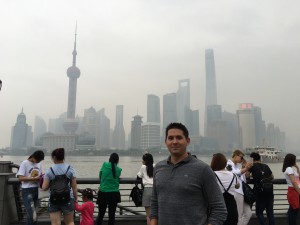 Well, I have a Bachelor of Finance and Master of Global Business and am finalizing my MBA at the University of Texas at Dallas. I joined Ericsson six years ago as an intern and am now a Program Manager within a Business Unit. In Ericsson I lead an annual toy drive which supports Community Partners of Dallas in providing resources to local foster kids. I have also spent six years in the United States Air force as a Jet Mechanic. As a person I'm passionate about networking and helping support those around me with their own development objectives.
What is your plan/vision for SACC-Dallas Young Professionals?
My plan for the SACC Dallas YP is to find a mix of events where we can network with each other but also with young professionals from other organizations around Dallas. This can be done by coordinating events amongst ourselves, but then also coordinating events with some other Local Chambers of Commerce as well. Secondly I would like to setup some internal events where we can leverage some of the more senior members of SACC to provide mentoring, coaching and sponsorship of some events. Finally I would like for the events to be a mix of free and paid for events so that we can get the maximum participation possible. Some planned events would be brewery tours, concerts in the park, sports events, etc.
Why is Young Professionals important for SACC?
Young professionals is important for SACC as it ensures that the membership will continue to grow and stay vibrant over time. Secondly it gives SACC an opportunity to diversify their membership with multiple generations which will drive new ideas, increased innovation and commerce. Finally the young professionals gives SACC an opportunity to setup events appealing to different segments of its internal community.
To read more about SACC-Texas Young Professionals click here.
Malin Backlund, SACC-Texas