SACCTX: Tell us about yourself and how ended up in Texas?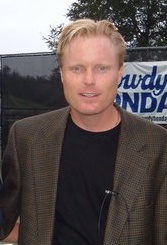 Eriksson: I was born in Eskilstuna, Sweden but lived most of my childhood in Lidingo, a suburb outside Stockholm. I came to Texas on a tennis scholarship in 1989 and spent two years at Trinity University but transferred to University of Texas in 1991 where I ended up playing number 1 singles & doubles. I graduated from UT in 1993
SACCTX:  Describe your Tennis Club and its mission?
Eriksson: The Polo Tennis & Fitness Club is a family oriented club that offers a wide variety of programs focused on healthy living that the entire family can enjoy together!  We offer a state of the art swimming pool and fitness center and ten lighted Plexi-cushion tennis courts. The Polo Tennis & Fitness Club has Austin's only Plexi-cushion Prestige courts providing an orthopedic-friendly playing experience. The subsurface cushioning system reduces stress on joints allowing for longer play with less fatigue. We also house AESA Prep Academy (non profit school), a 6th -12th grade school for student athletes and scholars that desire a flexible schedule and world class academics lead by Head of School Barbara Garza, former Dean of Students at St. Stephens Episcopal School in Austin.
SACCTX: How many members do you currently have and what does the club offer?
Eriksson: When I bought the Polo Tennis & Fitness Club in July 2009 we had 78 members. Today the Club has a total of 140 Members combined of individual and family memberships.
The Polo Tennis & Fitness Club offers many excellent morning & evening activities to fit the needs of our Adult Members: Doubles & Mixed Doubles Leagues, Singles Ladder, Ladies Night, WTTA, ATL & USTA Leagues, clinics & private lessons with world class coaches, monthly socials, child care, massage therapy, personal fitness training, and physical rehabilitation.
The Polo Tennis & Fitness Club offers a wide variety of top of the line activities for children: Quickstart, Beginner & Recreational tennis programs, fun summer camps, Junior Team Tennis, Junior Mixers, CATA Junior Tour and our Tennis Academy. Our Ball Kids Program, the only one in Austin, will be participating in the upcoming Davis Cup tie in July between USA and Spain.
The Polo Tennis & Fitness Club is home to the only ATP (Association of Tennis Professionals) Tournament in all of Central Texas. The Austin Hill Country Classic, ATP Men's Pro Circuit will be held October 8-16th, 2011 for the third consecutive year.
SACCTX: What were the challenges you faced when starting here?
Eriksson: To put the Club on the map, my biggest challenge was to create an excellent product that appealed to people, we already had the best facility in Austin but the Club was in need of great programs, repairs and financial support.  Next, my goal was to connect the Club with the community and earn the respect of people living around the Club and Dripping Springs.
SACCTX: How does one become a member and what could one expect that is different than other clubs?
Eriksson: We proud ourselves to offer the best staff in the nation combined with first class service.  The Club ensures that every day at the Polo Club is a happy and fulfilling day for our Members. The best way is to visit the club website for membership information.
SACCTX: You were recently on TV, what was that about?
Eriksson: The Club has Austin's most successful junior program over the past few years. With Davis Cup coming to Austin, KXNA – NBC did a piece on talented junior players from the Austin. They chose us to see and how a world class event like Davis Cup would create excitement among local junior tennis players.  We were also featured on the Tennis Channel in a program called Destination Tennis in April which I was very excited about.
SACCTX: What are your future goals?
Eriksson: I would like to see the Club reach its goal of 200 members by December 31, 2012. At this point we will add two clay courts for a total of 12 courts. Secondly,  enroll 30 students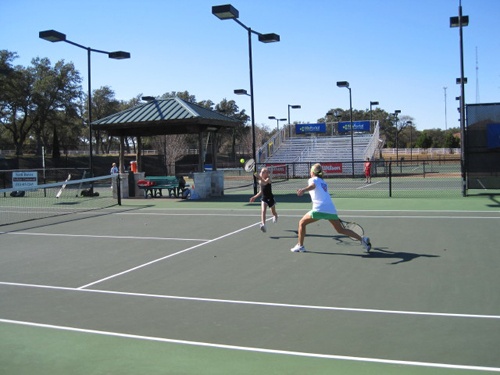 at AESA Prep Academy by Fall 2011. The school, whose primary mission is to provide exemplary academic, cultural, and social programming within the framework of a positive, nurturing, and stimulating environment as our students continue on their quests for college scholarships and beyond.
For more information about Polo Tennis & Fitness Club, please visit:
For questions or interest regarding the facilities or club, contact Anders Eriksson at
Tel: (512) 829-4340
Michael Larsson, SACC-TX