Are you ready for a culinary journey to Europe? Copenhagen European Kitchen & Bakery in Katy, TX, brings the charm and flavors of the continent to your plate.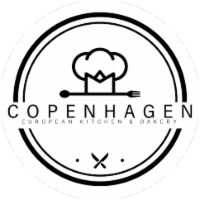 Member Offer: Enjoy a 10% Discount! 
This family-owned gem is all about wholesome, scratch-made food created with love and care. From the health-conscious kitchen to a burst of colors and flavors, their menu celebrates the diversity of European cuisine.
Whether you're sipping coffee in their cozy cafe corner or basking in the Texas sun on their spacious patio, Copenhagen Restaurant welcomes you to a unique dining experience. Come and savor the magic of European cuisine right here in Katy!
Learn more at copenhagenkaty.com and take advantage of a 10% discount as an SACC member. Bon appétit!