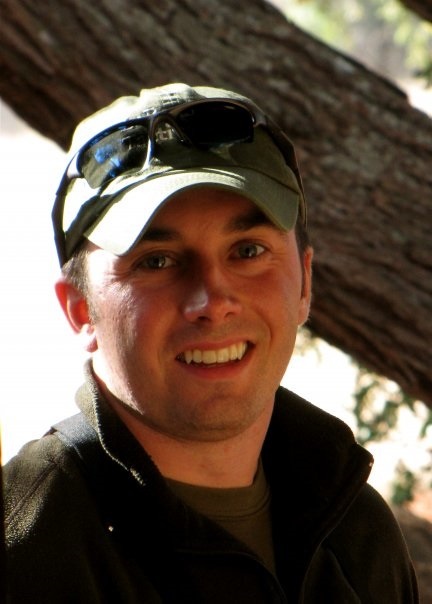 "That positive can-do attitude about Texas"
Texas is continuously ranked as the best state for business and this comes as no surprise to the Swedish-American Chamber of Commerce (SACC) Texas new Dallas Vice President Marcus Klintmalm. His family moved to Texas from Sweden when he was 2 years old, and to Marcus, one big reason for Texas' popularity is the pride Texans feels for living here; "Yes, it can be a bit much at times but that positive, can-do attitude about Texas leaves people with a generally positive attitude towards Texas as an idea".
Marcus completed his undergraduate degree in Economics and Management Science at Southern Methodist University (SMU) in Dallas and then went on to get an MBA from The Cox School of Business at SMU. He is now Lead Financial Analyst with Luminant, a division of Energy Future Holdings which owns and operates 40% of the power generation in the state of Texas. Energy production is one of the biggest industries in Texas and of great importance to the state as a whole. Marcus explains; "Energy has historically been THE driver for the Texas economy. Today, it's driving an all new level of investment in the state through fracking technology to access natural gas deposits across the state. Two byproducts of this are all time historically low power prices in this state and Texas coming to the forefront of the United States' 'energy independence'. Energy is the backbone of Texas and the basis from which all other business in Texas has grown".
A shift in "Great American cities"
Texas has become increasingly known as a hot spot for businesses surpassing the more traditional cities such as San Francisco, Chicago and New York. In his April 8th article, Kotkin wrote about this shift in "great American cities" to places like Dallas-Fort Worth, Houston and Oklahoma City; "These cities grow primarily because they do what cities were designed to do in the first place: help their residents achieve their aspirationsundefinedand that's why they keep getting bigger and more consequential". Marcus agrees; "The business friendliness of this state is nearly unparalleled in this country". This is exactly what Texas Governor Rick Perry has been telling companies, particularly in California and Illinois for some time now. The Texas Economic Development division within the Office of the Governor runs a website aptly named TexasWideOpenForBusiness.com, which contains all the information a company considering moving to Texas might need. The site offers a wide range of information including statistics, marketing material, available funds and information on relocation. And it appears to be working; Dallas-Fort Worth is the area most Americans are moving to with an unemployment rate well below the national average and a projection to continue adding jobs at a 2.8% rate through 2019.
"Swedes offer more than safe cars, flat-pack furniture and meatballs"
In the past, Dallas-Fort Worth has had problems attracting people due to its lack of amenities such as museums and parks, but a lot of investment has been made into city culture and the area is now an attractive place to live. To Marcus, especially the Bishop Art district in Oak Cliff, is an exciting part of Dallas; "There's a lot of interesting things going on there today that are adding a lot of color to the Dallas social and dining scene." Dallas came fourth on Forbes' list over America's Coolest Cities To Live, a list which factored in aspects such as cultural diversity, (non-chain) restaurants and bars per capita, net migration, young adult population and unemployment[13]. Initiatives to improve amenities in Dallas and Fort Worth have helped make the area more appealing. Fort Worth's Stockyards (a cowboy-themed downtown) as well as their museums have added cultural value to the city, and Dallas now has the largest art district in the nation and has been making investments into large urban park systems. One such effort is Klyde Warren Park, a park connecting uptown Dallas and the Art District, located on top of Woodall Rodgers Freeway in the center of Dallas. The park is the result of a public-private ownership with the objective of creating a place to have fun while strengthening communities and benefitting health, environment, quality of life, and economy. SACC-Dallas is very excited to be part of these efforts through our summer event in Klyde Warren Park, teaching and playing the Swedish lawn game kubb the third Saturday of every month at 11 am (starting June 8th). In Marcus opinion, events bringing Swedish culture to the Dallas community raise awareness of Swedish culture and the Dallas-based Swedish community which benefits everyone; "Swedes offer more than safe cars, flat-pack furniture and meatballs".
Marcus has been a SACC member for almost 10 years and on the Dallas board for a year. Now, as head of SACC-Dallas, he hopes to grow the membership base and to make SACC-Dallas a player in the Swedish American business world. "SACC is hard at work on many exciting business developments here in the Dallas area that we hope to share with the community at large soon."
Sophie Zätterström, SACC-Dallas