A successful business is formed from a blend of 3 key ingredients:  an innovative product, a viable business plan, and the right people.
"People are the secret to the sauce," says Swedish native Bjorn Kirchdorfer, Partner at Top Gun Ventures (www.topgunventures.com), a retained executive recruiting firm based in Austin.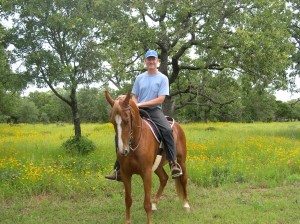 "The current executive search model is broken. Despite poor performance, traditional search methods haven't changed in the last 3 to 4 decades"
Most business owners agree that finding and retaining the right people to expand their business ideas is no easy task. In fact, the CEO of Heidrich & Struggles recently stated in a Business Week Online interview that "40% of placed senior executives are no longer in that position 18 months later."
Moreover, recruiters face new competition from readily available technology. In the current economic crunch, more businesses are turning to free online social networking sites, such as LinkedIn and Facebook, to find new mid-level talent on a budget.
With these free search methods readily available and the potential hit or miss performance of costly talent search firms already out there, what might motivate businesses, including start-ups from outside the U.S, to take a chance with a firm like Top Gun Ventures? How about a new recipe? "The current executive search model is broken. Despite poor performance, traditional search methods haven't changed in the last 3 to 4 decades," says Kirchdorfer.
According to Kirchdorfer, the 40% executive loss after 18 months can be especially damaging to start-ups. "[This] significant churn leads to significant business turmoil. Putting the right talent in the driver's seat to start with eliminates millions of dollars of cost and many months of missed market timing, a cost which can in most companies, but especially start ups, be a fatal mistake."
In contrast with other top retained firms, Top Gun Ventures is a boutique operation but with key offices spread across North America in Silicon Valley, Dallas, Austin, and Boston. This "condensed model" allows Top Gun Ventures the resources to give each client unrivaled focus. "As Partners, we handle every aspect of each search personally. We don't have back office staff.  We don't pass off responsibility," says Kirchdorfer.
The office locations are reflective of where client companies and talent are most concentrated in the US.  Austin in particular has been showcased in the last year as a top jobs market to lead the economic recovery.
Each of the four partners at Top Gun Ventures has 20+ years of operational experience and have served as leading executives; they are personally familiar with the responsibilities and needs of being at the top and they know a game changer when they see one. "This is key to truly relate and add value to both the client company business but also to the executive candidate," added Bjorn.  Top Gun places only proven talent with exceptional track records, employ an innovative search method, and guarantee the new executive's performance for as long as it takes to achieve the objectives established at the time of hire.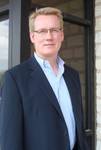 "Top Gun Ventures is in the search business, not the fetch business," says Kirchdorfer.
After interviewing over 100 venture capital firms about their portfolio executive talent challenges in 2001/02  Top Gun Ventures found a large gap in the typical hiring process  — especially in placing proven, been-there-done-that talent at the top.  Noting the inadequacies of this system, Top Gun partners developed an innovative hiring approach that gives them a critical edge. Unlike other recruiting firms who pull candidates out of a pre-existing database, candidate searches at Top Gun start totally from scratch.
"We do maintain a senior executive database of experts, which might support the search process, but that is always complemented with raw research. We end up talking with 250-500 new people on every search we've never spoken to before as a result of this approach to find the very small number of Top Performers who meet the comprehensive client needs.
Only once have we placed an executive from our database.  It's presumptuous to assume you have the answer when the client really needs much more…" says Kirchdorfer. In addition, Top Gun holds themselves accountable for every candidate they place and offer candidates (with permission of the client company) continued support after their placement.
"Career development is part our service.  Case in point: We placed a sales director at Nokia over two years ago and every 6 months I still have a conversation with her about her performance, career, and future goals," says Kirchdorfer. "It builds value for our client company in terms of retention and it gives the candidate an ongoing career coach."
Beyond their innovative search technique, Top Gun Venture can be an exceptional asset to foreign start-ups in Texas and the US, – Swedish companies in particular. Bjorn Kirchdorfer is a Swedish speaker, born in Sweden and educated in the United States. Early in his career at Ericsson, Bjorn's unique life experiences proved invaluable, as he could navigate the nuances of both Swedish and American cultures.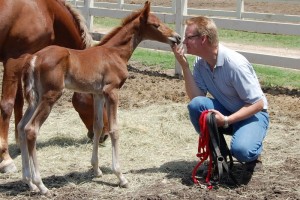 "Swedes have many characteristics that blend well with American culture; determination trust,and honesty  In particular, Swedes do what they say they will do, which can be a hard quality to find, and they are known to get along with just about anyone." However, Bjorn is quick to point out that American and Swedish culture isn't necessarily a "one-to-one" exchange.
"Swedes and Americans blend well, key word being 'blend'. I would say that it is easier for a Swede in the U.S than it is for an American in Sweden.  Having a recruiter that understands the  subtleties of each culture is particularly important to a start up establishing itself in a foreign country. " Top Gun's experienced partners, unique process, and performance guarantee are proving themselves unparalleled in the field of retained executive search. Their expertise extends beyond the U.S. Borders, making them an asset to foreign and domestic companies alike.
"In terms of senior leadership, I think you get what you pay for," says Bjorn. With a traditional recruiting firm you may be paying a gourmet price for a boxed meal.  At Top Gun Ventures, you are guaranteed a custom meal and a recipe from scratch.
Smaklig måltid!
 Zezelia C. Olson, SACC-Texas